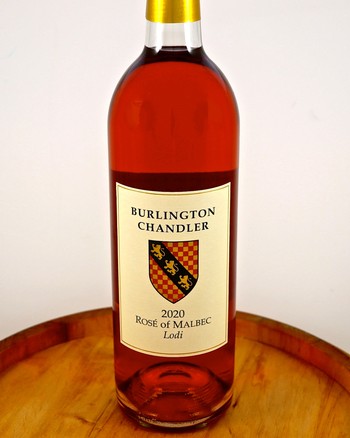 Burlington Chandler 2020 Rose of Malbec
SILVER MEDAL WINNER
Sunset Magazine 2021
THE Rose Competition 2021

Brilliantly hued in bright pink, this elegant Rose of Malbec features aromas of cherries and melon that are followed up on the palate by strawberry & citrus notes. It is perfectly balanced with refreshing red fruits and bright acidity, and can be served as an aperitif or paired well with a variety of meals including brunch, seafood dishes, salmon, chicken and pork. 75 cases produced. Awards Received – Silver Medal, Sunset Magazine 2021, and Silver at THE Rose' Competition 2021. $24/bottle.
Sold Out / Pre-Order the 2022 Vintage Now!